Introducing the Orthotech Edge 3D Laser Scanner
The Orthotech 3D Edge Flatbed Scanner has finally arrived, with additional features not yet seen before it is designed to capture high quality 3D digital models of a foot, foambox or cast within seconds. The foot can be captured in three modes; non-weight bearing, semi-weight bearing and bearing weight.
Features include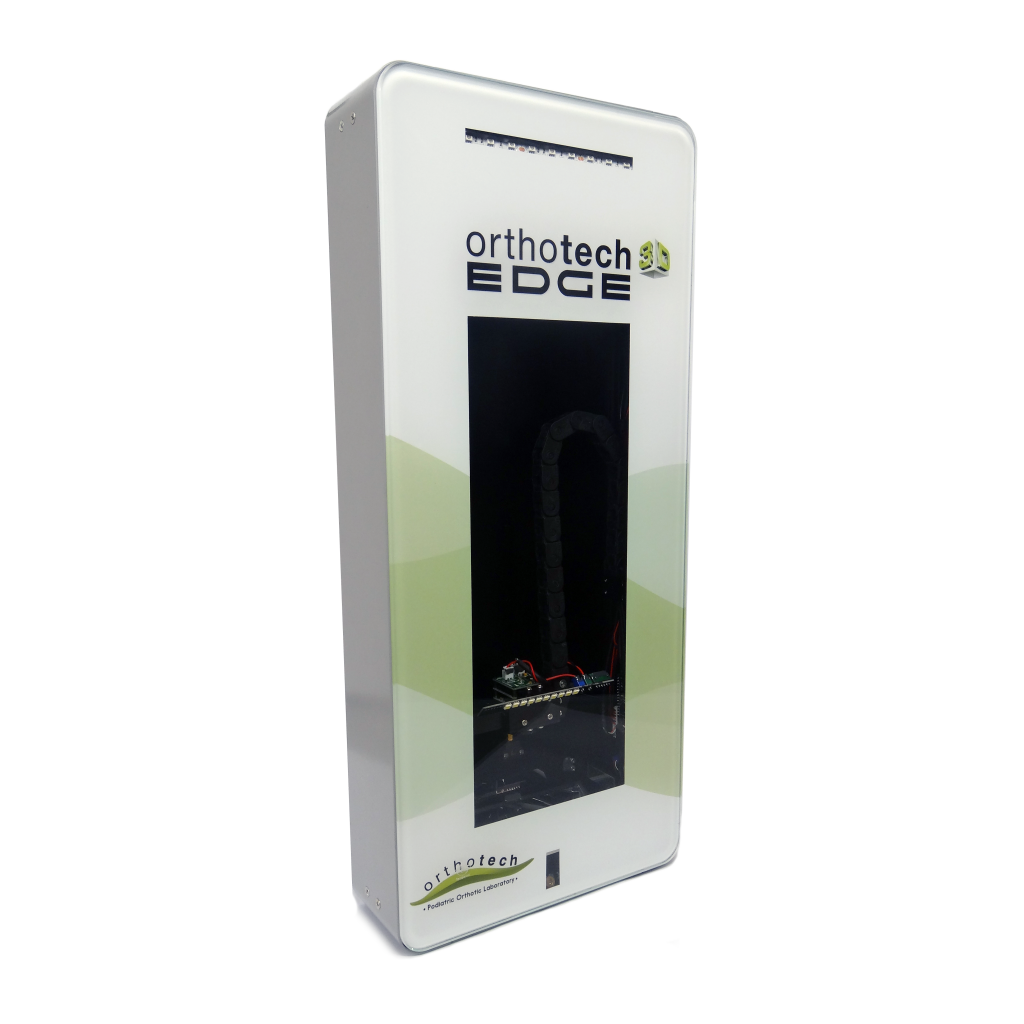 -Captures Non-Weight Bearing, Semi-Weight Bearing and Full-Weight Bearing.
-Scans Foam Impression Box and Plaster Cast (internal).
-Heel pictures for alignment analysis Features Heel laser and heel camera.
-Foot switch to trigger scan Positive model (3D foot plantar with vertical side walls)
-Foot Analysis Report (foot metrics, arch height/heel diagnosis)
-Annotation Report (marking foot conditions.
Unit Specs
-Scanning Speed of 2.9 seconds.
-Accuracy +/- less than 1mm.
-Size 600 x 265 x 90 mm.
-Weight 6.8 Kg.
If the Orthotech 3D Edge Flatbed Scanner interests you at all please contact Michelle on michelle@orthotech.com.au.